BOONE, NC — Appalachian State University faculty and staff have access to a myriad of resources that support their research, creative, and scholarly endeavors. Among these is Karen Fletcher, Director of Resources and Grant Services (GRS) at the Office of Appalachia Research (OR).
Fletcher, who has worked in research development since 2010 and joined the Appalachian OR in 2015, leads a team that supports faculty and staff researchers by offering grant proposal writing workshops, awarding internal funds to faculty and staff to conduct research and programs, editing grant proposals, and connecting faculty with mentors.
She was appointed Chair of the Board of the National Organization of Research Development Professionals (NORDP) – the leading organization for research development and research development professionals.
"It is not only a great privilege to have the president of this organization serving our university, but it also brings visibility to Appalachia in the world of research development," said Dr. Ece Karatan, vice-president rector of research at Appalaches.
"Appalachia joins other leading universities and research institutes in leading the field of research development. I'm proud to be a part of it," Fletcher said of his nomination.
A leader on campus and beyond
Fletcher's contributions on campus are also invaluable, Karatan said.
Examples of research programs and initiatives supported by Fletcher:
She was the driving force behind the university's inaugural Research and Creative Activity at Appalachian (RECAPP) event, held in the fall of 2019 and organized in conjunction with the Office of Student Research and Appalachian University Libraries.

She worked with colleagues at the University of North Carolina at Asheville and Western Carolina University to organize a National Endowment for the Humanities (NEH) grant workshop for Appalachian faculty.

Along with Dr. Gary McCullough, Associate Dean of Research and Higher Education at BCHS, and Charna Howson, Director of Sponsored Programs in OR, she created the PREParation for Appalachian Research Experiences (PREPARE) program – a mentorship program for early-career faculty who focus on grant writing. The program grew out of a National Council of University Research Administrators (NCURA) grant awarded to Fletcher in 2017.
Now in its third year at Appalachian, PREPARE serves 15 faculty at three colleges – the College of Fine and Applied Arts (FAA), College of Arts and Sciences (CAS), and Beaver College of Health Sciences (BCHS) – and Fletcher has stated its goal is to facilitate a PREPARE program in each of the Appalachian colleges.
Take the lead
Fletcher assumed her new role with NORDP in July 2019 and will serve as Chair until June 2020. She served as Vice Chair/Chair-Elect during the last year of the board (2018-2019).
During his presidential tenure, Fletcher facilitated a strategic planning process to help strengthen the organization that includes meaningful interactions with current, outgoing and incoming board members, among others.
"Research development professionals help researchers become better communicators, grant writers and advocates for their research," Fletcher said. "They help researchers bring new ideas to life."
The Appalachian GRS strives to support Appalachia's mission to advance knowledge through research and scholarship. GRS seeks to increase the ability and competitiveness of Appalachian faculty and staff to receive internal and external funding for research and creative endeavors, as well as program development.
What do you think?
Share your comments on this story.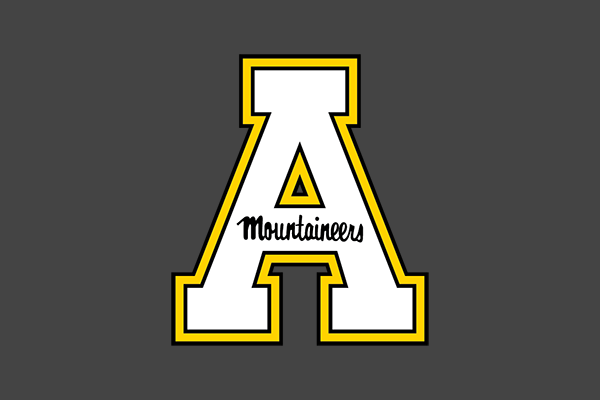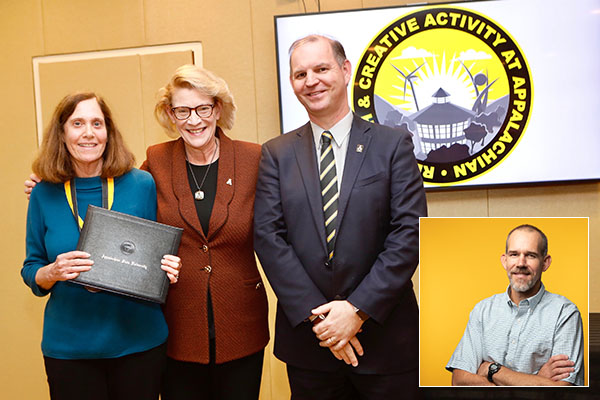 About the Research Office
The Office of Research at Appalachian State University supports the research, creative, and scholarly endeavors of Appalachian faculty, staff, and students. The office consists of four units: Grants Resources and Services, Sponsored Programs, Research Design and Analysis, and Research Protections. The Office of Research also collaborates with the University's Special Funds Accounting on the fiscal management of awarded projects. Learn more at https://research.appstate.edu.
About Appalachian State University
As the premier public undergraduate institution in the state of North Carolina, Appalachian State University prepares students to lead meaningful lives as global citizens who understand and take responsibility for creating a future sustainable for all. The Appalachian Experience promotes a spirit of inclusion that brings people together in inspiring ways to gain and create knowledge, to grow holistically, to act with passion and purpose, and to embrace diversity and difference. Located in the Blue Ridge Mountains, Appalachian is one of 17 campuses in the University of North Carolina system. Appalachia is home to over 20,000 students, has a low student-faculty ratio, and offers over 150 undergraduate and graduate majors.